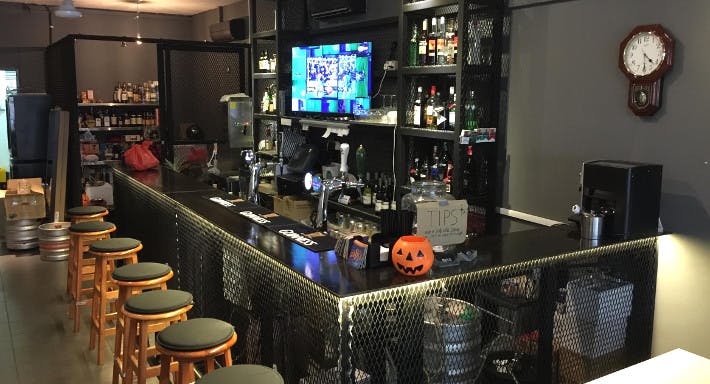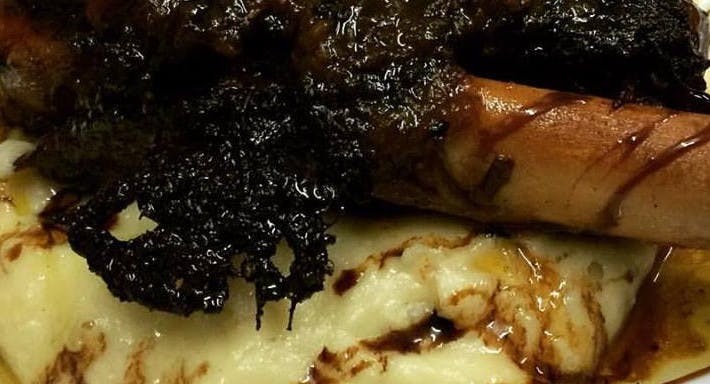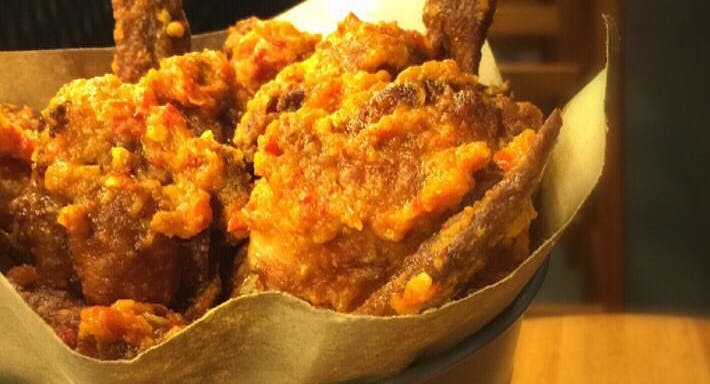 About Birdie Num Num Gastrobar
A friendly, casual establishment serving up Singapore's most creative gastropub grub, Birdie Num Num Gastrobar in Kembangan has rapidly become one of the city-state's top hangout spots and a meeting point for local foodies, gourmands and beer lovers. Located on Jalan Kembangan, just steps from Kembangan MRT and close to busy Changi Road, this pub and restaurant serves incredible gourmet delights – duck confit, foie gras and risotto – in a setting that's relaxed and cosy.
Address
Birdie Num Num Gastrobar
54 Jalan Kembangan
Singapore 419119
Opening Times
Open now
- Closes at 12:00 am
Thursday

3:00 pm - 12:00 am

Friday

3:00 pm - 12:00 am

Saturday

3:00 pm - 12:00 am

Sunday

3:00 pm - 12:00 am

Monday

3:00 pm - 12:00 am

Tuesday

Always closed

Wednesday

3:00 pm - 12:00 am
Further Information
Since its recent opening, Kembangan's Birdie Num Num Gastrobar has already earned itself quite a following. This foodie paradise offers everything from freshly baked pizzas to French-fusion specialities, plus a range of quality craft beers to boot. The environment at Birdie Num Num on Singapore's Jalan Kembangan is modern and contemporary, but it's far from stuffy. Bring all of your friends along to chill out in good company six days a week, from Tuesday to Sunday, 3pm 'til late.

Singapore's Birdie Num Num Gastrobar offers all of your favourite pub eats with a gourmet twist, including pizzas, fries and plenty more besides. What it also offers is delicious French-fusion cuisine, including pan-fried foie gras, duck confit, and tender braised beef cheek. Some of our favourites include the miso cod served alongside creamy risotto and the delicious baby-back ribs, but one of the biggest sellers is undoubtedly the decadent duck fat fries topped with parmesan cheese. Wash it all down with a craft beer, and you're good to go at this Kembangan restaurant!
14 Birdie Num Num Gastrobar Reviews
Sheryl L.a year ago ·
1 review
A Great place to chill with family or friends. Serving Excellent and Creative food with best customer service. Highly recommend to friends and relatives gatherings.
Diovie A.a year ago ·
1 review
Location is very convenient. Food is great, staff is attentive and accomodating, and the ambiance and music gives a relaxing, chill-out vibe. Recommended esp after work! :)
Edmund T.11 days ago ·
1 review
The food was really good! Service was good as well
Keith Y.3 months ago ·
2 reviews
Food is good though the atmosphere could have been better. The place seems to have many regular patrons as the owners and staffs constantly chatting them up, though it makes the casual patron feel out of place.
Katherine L.2 years ago ·
8 reviews
the food was awesome, priced affordably. however would expect the foie gras to be not so filled with burnt taste that kinda spoiled the dish. also the duck confit sauce tasted burnt too. thought the pizza would be overall crispy but the entire bottom was just soggy. other than these, it was all great.
Xiao Hui T.7 months ago ·
1 review
We were seated down very fast. The waitress had to recheck my booking twice but eventually found it in the system. The overall experience was good, the food was served relatively quickly since we were among the first few customers. The price is also reasonable.
Dingyi T.7 months ago ·
2 reviews
The staffs were really friendly and nice. However, it took some time for the food to be ready. Overall I had a wonderful time there and the atmosphere was amazing! :)
Katherine L.2 years ago ·
8 reviews
the mushroom soup was fabulous. full of wild mushrooms! the lamb shank was a little burnt at some parts but no burnt taste. very tender and delicious.
Xinyu K.9 months ago ·
1 review
Very attentive staff and great food. The Chicken Roulade was excellent. Would have enjoyed it a lot more if the music was just a little bit softer.
Jenny T.6 months ago ·
1 review
Great place to chill. Food is pretty ok, just skip the pasta. The place can get a little loud at times, making it difficult to chat.