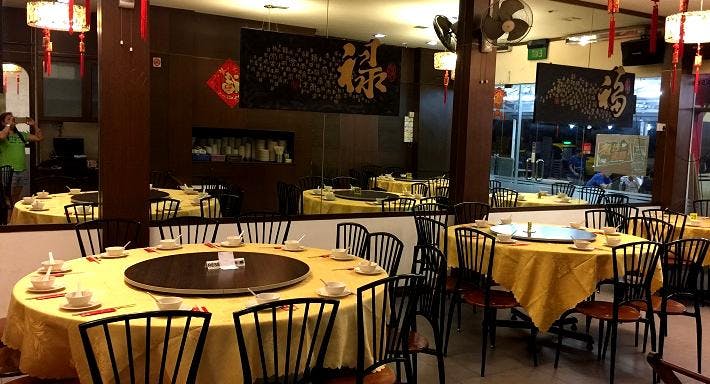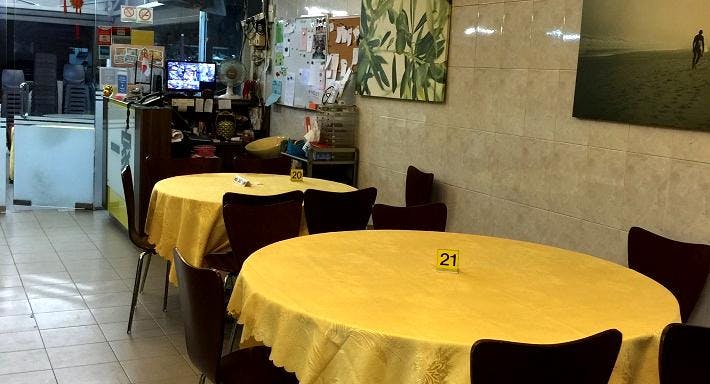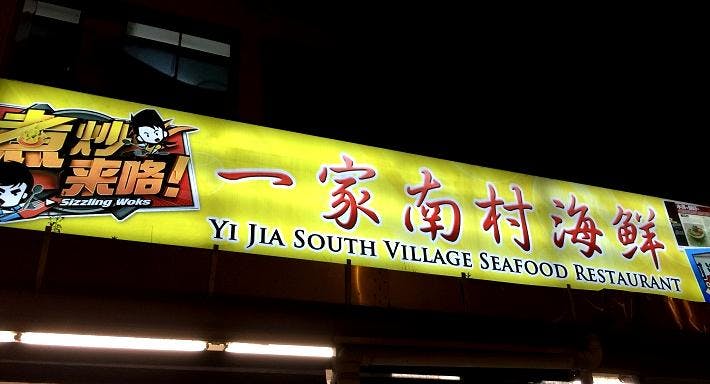 Yi Jia South Village Seafood Restaurant - Macpherson
MacPherson
 · 
Chinese
 · 

$

$

$

$
About Yi Jia South Village Seafood Restaurant - Macpherson
Dear diners, please be aware that non-Quandoo vouchers cannot be used in conjunction with online booking. If you wish to use non-Quandoo vouchers, please contact the restaurant directly.

Making the jump from traditional Singapore zi char eatery to full-blown seafood restaurant was easy for Yi Jia South Village, whose premises along MacPherson Road match its dishes in terms of style, colour, and presentation. Located in the heart of Serangoon, not far from the junction with Paya Lebar Road, Yi Jia South Village Seafood Restaurant is home to a number of iconic dishes unique to the restaurant. The prawn balls in honeydew, for instance, use wild-caught ang kah or banana prawns with a sauce made from honeydew melon served in the melon itself. Yi Jia has struck the perfect balance between elegance, quality and family-friendly restaurant practice, so reserve your spot today.
Go to Yi Jia South Village Seafood Restaurant - Macpherson Page
Address
Yi Jia South Village Seafood Restaurant - Macpherson
550-552 Macpherson Road
Singapore 368229
Opening Times
Open today
- Opens at 11:00 am
Friday

11:00 am - 11:00 pm

Saturday

11:00 am - 11:00 pm

Sunday

11:00 am - 11:00 pm

Monday

11:00 am - 11:00 pm

Tuesday

11:00 am - 11:00 pm

Wednesday

11:00 am - 11:00 pm

Thursday

11:00 am - 11:00 pm
Having a party?
Organising a party? Want to stay longer? Have a special request?
Further Information
Yi Jia South Village Seafood Restaurant had humble beginnings as a small coffee shop in Singapore's Toa Payoh with a dream to expand into a place where everyday folk can come, share a meal and revel in the vast flavour combinations of Chinese seafood cuisine. After finding the cosy and relaxing space on MacPherson Road, Yi Jia South Village Seafood Restaurant was born. With a passion for sourcing high quality ingredients and using herbs and spices to get as much flavour from the dish as possible, the team behind Yi Jia South Village Seafood Restaurant will have your tastebuds dancing.

Signature dishes include Vietnamese mussels steamed and simply dressed in garlic and soy sauce, classic kampon-style claypot chicken, Singaporean curry fish head and chye poh tofu. Keeping prices acceptable to heartlanders, this MacPherson restaurant has locals and tourists alike loving it. With vibrant colours not only adorning the walls but being a key feature in the food as well, Yi Jia South Village Seafood Restaurant has perfected quality Chinese seafood cuisine. Situated in MacPherson, book your table at this Singapore favourite today!
66 Yi Jia South Village Seafood Restaurant - Macpherson Reviews
Jia ling K.3 days ago ·
2 reviews
Food was really good! Time taken to serve food was fast. Staff was patient with us. Service was good.
Angeline T.18 days ago ·
1 review
Great service and excellent food. The seafood are very fresh. We love the black pepper crab& white Bee hoon! Prices are reasonable too. Highly recommended !
Andy L.a month ago ·
1 review
Great food, especially the Tou Foo with preserved vegetables. Value for money
Danny L.3 months ago ·
1 review
Yes it is fast and efficienct for making the reservation. Restaurant food is good and value for money.will definitely be back to try more food.
Grace T.7 months ago ·
1 review
Seafood was fresh, selection was good and prices are definitely reasonable. However, the location is a little difficult to find/find a carpark (I was lucky to get a spot right in front of the restaurant). In addition, the taste can be improved (used to be better, however it may be because of the peak CNY crowd). To be fair, it tastes good, but I remember it to taste better.
Eulisia L.a month ago ·
2 reviews
A popular family restaurant which is usually crowded on weekends. Be prepared to wait a bit longer for the food. There could be inconsistency in the cooking when they are busy. Overall the experience is good and the location serves customers in the nearby vicinity wif a good choice for dining. Oh yeah, don't miss the crab promo which is value for $ if you love crabs. Enjoy!
Zane L.a year ago ·
1 review
Fantastic restaurant with awesome food! The booking/reservation experience was excellent as the restaurant called to confirm on the actual day. Very glad that we made the reservation earlier because when we reached the restaurant, it was fully packed due to mother's day.
phing phing c.7 months ago ·
1 review
The restaurant was very noisy & crammed, not for people who needs serenity 😊 The food is pretty decent, creamy salted egg crabs is ok though a little bit on the runny side, Chili crab is passable, crab beehoon is pretty good. Fish head steamboat is also passable & the melon prawn ball is good. Price is reasonable. Overall I wud rate 6.5-7/10
kelly G.a year ago ·
37 reviews
This time we order different dishes to try. The staff reccommande a claypot herbal chicken which is very good but i still prefer the claypot kampong chicken soup. The stir fried lala was also not as good as the steam mussel. Will keep going back for my usual favourite dishes
Hwee Fern W.7 months ago ·
1 review
The food was great... crabs were on promotion at $50 for 2 and we tried the salted egg (wet) style. Ordered the beancurd with preserved vegetable and garlic pork ribs together with fried rice. Staff was friendly and service was good.