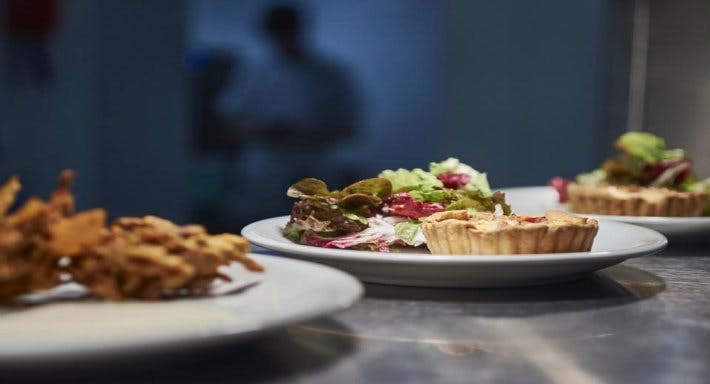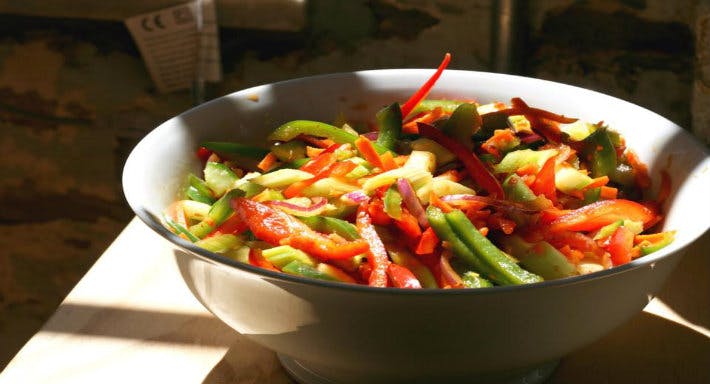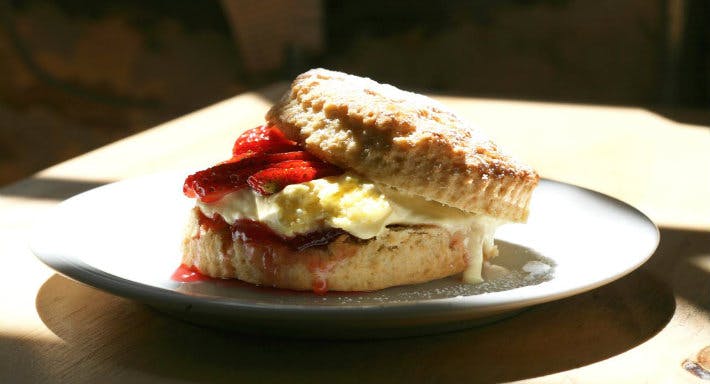 Pen Factory
City Centre
 · 
European, British
 · 

£

£

£

£
About Pen Factory
British food and drink is undergoing a renaissance, and at Pen Factory on Hope Street in central Liverpool, they are riding the crest of that wave. Culinary entrepreneur Paddy Bryne – once of the bistro at the Everyman Theatre next door – and head chef Tom Gill have built a menu of small plates that changes twice daily to ensure diversity and freshness, as well as an extensive repertoire of beers, wines, cocktails and desserts. A great spot close to the many attractions of the city centre's Rodney Street conservation area and the Georgian Quarter, bookings are advised.
Go to Pen Factory Page
Address
Pen Factory
13 Hope Street, City Centre
Liverpool L19BQ
Opening Times
Sunday

Always closed

Monday

Always closed

Tuesday

12:00 pm - 11:00 pm

Wednesday

12:00 pm - 11:00 pm

Thursday

12:00 pm - 11:00 pm

Friday

12:00 pm - 11:00 pm

Saturday

12:00 pm - 11:00 pm
Having a party?
Organising a party? Want to stay longer? Have a special request?
Further Information
Paddy Byrne and Tom Gill are old hands in the Liverpool restaurant trade, with years of experience. They were previously involved at the iconic Everyman Theatre bistro just next door, and their latest effort in the city centre's award-winning Hope Street Quarter (north of the Georgian Quarter proper), the Pen Factory, has the potential to be even better. The ethos is based around small plates to share – with an emphasis on British cuisine – and a beer menu and wine list built to go with the food.

The food at Pen Factory is predominantly British in origin, but with plenty of variation. Cheese & onion crisp butties, potted shrimps from Southport and broad beans are combined with traditional tapas favourites – patatas bravas, kikones, chorizo – and small plates from further afield, such as baba ganoush, chicken and chickpea curry and chilli linguine. Central Liverpool has few places that can compete with the Pen Factory's menu, and this hasn't been lost on the foodies scouring the city centre: so make sure you book a table in advance to avoid disappointment.
Rachael W.a month ago ·
1 review
We visited on a Wednesday evening. Lovely food and staff. The food bill was 50% off too! A relaxed atmosphere and a brilliant jazz band were playing. Will definitely be returning.
sara c.a month ago ·
4 reviews
Me and my partner had a lovely meal at the pen factory. I would highly recommend the aubergine tacos. They are lovely! Good selection of drinks and cheeses!
joanne b.a month ago ·
4 reviews
The lunch menu changes daily st the Pen Factory but it never disappoints. Lovely fresh food cooked really well. We all went for the special offer of two dishes for £10 as it was such good value for money. Friendly staff and good service, I can't fault this restaurant.
Jessica R.a month ago ·
1 review
Faultless food, great wine and lovely service from all the staff there. The atmosphere was just what you would want for drinks and food on a Saturday evening. Can't wait to go back.
frank g.a year ago ·
2 reviews
The Pen Factory was very busy and vibrant when we arrived on a Friday evening. Our party of nine ordered a couple of small plates each and these arrived at timely spaced intervals. Each and every one of the dishes were absolutely delicious and a good size. Fabulous bread, beautiful salads. There was a good selection of well kept beer, great wine, lovely friendly efficient staff and a great if sometimes noisy atmosphere. Totally cracking night out, very reasonable pricing and absolutely recommended for those enjoy informal, relaxed settings. Every single member of my party commented on how much they had enjoyed the evening.
Andrina B.6 months ago ·
1 review
Food good as always, Staff friendly and helpful. We thought the sausage dish wasn't as tasty as the other food we had but it was still very good. Only gripe is the two drinks orders we put in to waitresses didn't arrive and we went to the bar ourselves instead. The fact that the Pen Factory is always busy is testament to the fact that they're serving good food at an attractive price and have a choice of interesting craft beers, We'll be back
Jennifer B.a year ago ·
1 review
Lovely hidden venue; food was excellent, reasonably priced and didn't take long to come out at all. Beautiful garden which catches the sun, I'd recommend the Pen Factory for snacks & a few drinks or full evening meal. Only negative was that waiters were slow, hard to get hold of and seemed to forgot drinks we had ordered more than once! I'd definitely go again, hopefully the poor service was a bit of a fluke.
Dyanna S.3 months ago ·
1 review
Enjoyed our time at The Pen Factory. One small crit - we were seated swiftly and served swiftly but once we had finished our main course we got no service at all without asking and they forgot the coffee and had to be asked again. Won't stop me going again but it would help if they kept an eye on what was going on as they pass by.
James W.6 months ago ·
1 review
Great Friday night at Pen Factory, we had 10 of the dishes, couldn't fault any. I had a tasty pint of stout and we shared a bottle of red, bill was £80, food came quickly, we weren't rushed and service was good. There was a nice courtyard that we'll be visiting in the summer
Thuy N.10 months ago ·
1 review
If you liked the Everyman Bistro and Keith's you'll love The Pen Factory. Fantastic wholesome food. Plates a little on the expensive side. But very delicious. 2 for £10 3 for £14 would be more appropriate. The boards were excellent pricing I highly recommend them. Lovely people, ambiance and fitted out great.